Global Case Study: Commercial Opportunities and Growth Potential for the "Japanese Food" Business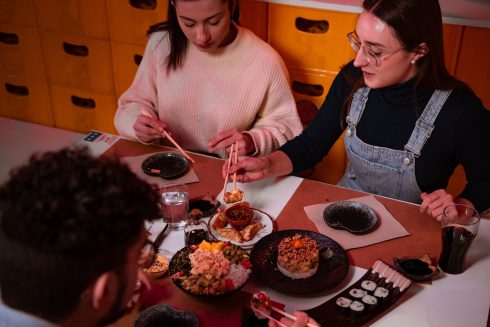 Hello, my name is Tara. I am a consultant.
We often see news about the popularity of Japanese food in the world, but what is the actual situation? According to the latest research* by the Japan External Trade Organization (JETRO), the number of Japanese restaurants worldwide has increased fourfold in the past 20 years. What do consumers around the world find attractive about Japanese food? What business opportunities are there? In this article, we will introduce the commercial opportunities and growth potential of Japanese food in the global market.
Current Status of Japanese Food in the Global Market
As mentioned above, it is no exaggeration to say that Japanese food in the restaurant industry has become so widespread that it is now a part of everyday life. The number of Japanese restaurants is increasing every year, especially in Asian countries such as China, Taiwan, Korea, and Thailand, as well as in the U.S. and Europe*. In recent years, more than 1,000 Japanese restaurants have appeared in the Middle East and more than 500 in Africa. This is an astonishing growth, given the marked differences in climate and food culture.
What kind of menus are popular? While the popularity of so-called "feast" menus, such as sushi and tempura, is still strong, casual menus have become more popular in recent years. In other words, there are many casual dishes such as curry, ramen, beef bowls, udon, etc. that Japanese people eat everyday. It is said that this is partly due to the many opportunities to see these dishes in anime and other media. In addition to food, the popularity of sake and Japanese tea has also increased proportionally*.
Commercial Opportunities in the Japanese Food Business, a Waste of Money Selling Goods
Commercial opportunities for the Japanese food business in the global market are manifold, but growth is expected especially in the following areas
Restaurant business: A wide variety of restaurants, from upscale to fast food. In particular, a new type of Japanese restaurant using local ingredients is attracting a lot of attention.
Cooking classes: The "fun of making and beautiful presentation" is another attraction of Japanese food. Many consumers seek to learn specialized skills, and the high experiential value increases loyalty to Japanese food itself.
Online Sales: Ingredients and seasonings essential to Japanese cuisine, such as wasabi, soy sauce, and miso, are in high demand for online sales. Because they are not readily available in stores overseas, it is important to strategically secure online sales channels. If exporting immediately is not feasible, cross-border e-commerce sales are also worth considering.
Niche Markets: There are also many niche markets, such as vegan Japanese food, regional ingredients, and seasonal menus. In one case, dried shiitake mushrooms, which were thought to be unacceptable overseas, caught the attention of overseas buyers when they caught on with the vegan food segment, and the sales channel was dramatically expanded.
In particular, in order to increase competitive advantage as a marketing strategy, it is anticipated that the niche markets mentioned in 4. will become even more important in the future. The key is to consider from various angles what approaches are possible depending on the products you want to sell.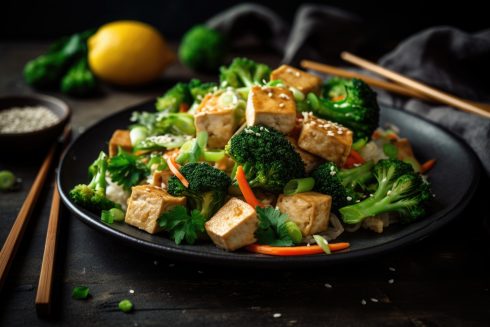 Key Marketing Strategies
Despite growing awareness, a more sophisticated marketing strategy is essential to success as many competitors are also entering the market. Three points of particular importance to focus on are:
Branding: Japanese food is recognized as more than just a meal, but an experience. Based on a deep understanding of its cultural background and insights, it is important to realize branding that combines the image of Japanese food that consumers seek with the image of Japanese food that the provider wants to protect. While impressing consumers with the "authentic taste" of Japanese food, the strategy should strike a balance so as not to lose out on opportunities by being too fixated on what Japanese food "should" be.
Digital Marketing: The message represented by the beautiful visuals, taste, and healthiness of Japanese food is very easy to share on social networking sites. Influencer marketing focused on specific interests or niche markets can also be effective.
Cross-border EC: With the development of logistics, fresh ingredients and Japanese-specific cooking utensils can now be sold overseas with relative ease. There is potential for further development of new markets in the future.
Case Study: What do successful cases that have become de facto standards have in common?
CHIKARANOMOTO HOLDINGS Co. ,Ltd. Ippudo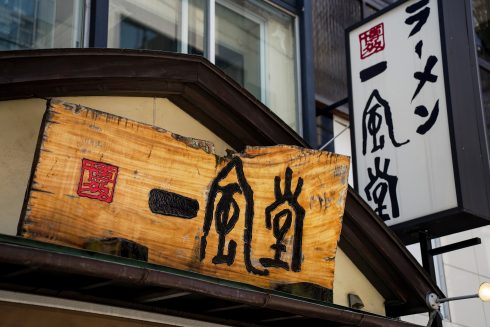 Ippudo, the undeniably popular Hakata ramen restaurant, is truly a prime example of a successful Japanese food branding strategy. Originally opened in 1985 as a "clean and stylish ramen restaurant that even a woman can go to alone," the restaurant's founding concept has remained unchanged, and it has established an unshakeable position in major U.S. cities and the Asian region as a delicious and cool ramen restaurant.
Interestingly, Ippudo in New York City has a very similar customer base to that in Japan (income trends, male/female ratio, etc.). Ippudo is not just a ramen restaurant from Japan, but has spread the image of "Ippudo = stylish and delicious ramen" to the point where the brand has become known as Ippudo when it comes to ramen in Japan! This is a successful example of a brand that has taken root in the local market from the ground up.
Ichibanya Co., Ltd. Curry House CoCo Ichibanya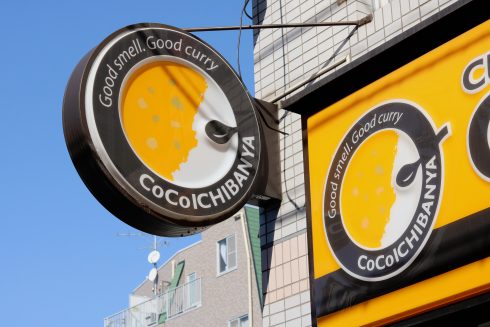 Did you know that CoCo Ichibanya, the largest curry chain nicknamed "Coco Ichi-chi," has more than 170 stores overseas (as of 2019) in Thailand, China, and the United States? Like in Japan, they offer typical "Japanese curry and rice" and have been accepted by foreigners who are not familiar with Japanese curry.
Mamoru Kuzuhara, who currently serves as president, was the driving force behind Cocoyuchi's entry into the Chinese market in 2004. He brought Cocoichi's curry directly to China, without any consideration for local tastes or trends, saying, "Japanese curry is a culture.
As a result, Japanese curry, which was unfamiliar to local people, did not spread well, and there was a period of time when the business situation remained difficult. After a strategic shift, they changed the image of their restaurants to a stylish and fashionable one that would make local people want to invite each other to visit.
What the two cases have in common is that they succeeded in creating an image strategy that local people could accept without resistance, without changing the taste and story, which are the essence of the brand, and the value of the in-store experience. The brand has grown to the point where it is now considered the de facto standard.
This is proper Japanese food! It is unlikely that such a message will be immediately accepted in foreign countries where people do not have the recognition or customs of Japanese food. There have been many cases in which companies have made a hasty assumption that "foreigners will be pleased with this because they are foreigners," and have made an easy entry into foreign markets, resulting in a huge failure.
However, this is not limited to the restaurant industry. Even for products consumed at home, for example, the first time you touch a product, with whom, where, and at what time, will naturally influence the image of the product. This will naturally affect the image of the product.
By carefully observing the habits and behavior of local people and carefully considering the marketing strategy of the product in combination with a place where there is value in the experience, we may be able to aim for a new de facto standard.
Reference:
*JETRO: Japanese Restaurants in the U.S. Have Doubled 1.6 Times to 23,000 in the Past 12 Years, JETRO Trends Survey
*Ministry of Agriculture, Forestry and Fisheries: Number of Japanese restaurants overseas
*National Tax Agency : Trade Statistics, Ministry of Finance (FY2021) 
*Japan Tea Export Promotion Council: Japanese Tea Exports for the Year Ended July 2023
*ITmedia: Success of the New York branch: ...... and what are the prospects of a global strategy? The Story of Narumi Kawahara of Hakata Ippudo (Part 2)
*NIKKEI reskilling "Japanese Curry is a Culture" to foreign countries, both in taste and working style, Coco Ichi-style
Achieve results with "minimum investment and effort."
Cross-Border EC one-stop for services.