Three things that are often forgotten when building cross-border EC for the first time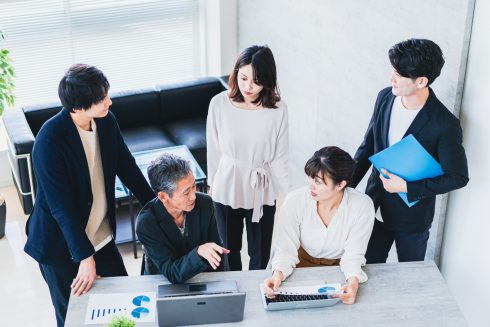 Introduction
Hello. My name is Oyama, and I am a consultant.
When it comes to launching a cross-border e-commercesite, we often hear that you have a lot of TODOs such as preparing products, images, site structure and design, and that you have your hands full just creating the site.
Today, we would like to introduce three things that can take a long time and should be taken care of early on, and things that are often forgotten.
Confirmation of legal matters
When operating an e-commerce site, it is essential to address legal issues. Specifically, attention should be paid to the following legal factors
Consumer Protection Act:
Appropriate information and return policies for customers must be clearly stated. Inaccurate advertising must be avoided, and product descriptions must be accurate and transparent.

Privacy Laws:
When handling customers' personal information, you must comply with regulations regarding data collection, storage, and use in accordance with the privacy laws of the country in which you sell. Be clear about your privacy policy and build customer trust.

Copyright Laws:
Care should be taken not to violate copyright laws regarding the use of product images and content. Consider using licensed material or asking for permission.

Sales and tax laws in the country of sale:
Some countries have their own laws regarding tax issues and sales themselves. Dealing with them can be time consuming and should be initiated at the outset.
Check logistics
Many people are already familiar with the selection of warehouses and logistics-related companies, but it is important to do a test delivery to see how the delivery will actually be made.

In many cases, overseas, logistics systems are not as well organized as those in Japan.
How many days does it actually take?
What shape did the cargo take?
Can you really reach it?
It is a good idea to check around.
We can devise packaging, etc. to suit local logistics.
For testing, it may be a good idea to initially ask a friend living in the country of sale, or ask someone who lives there to act as a cargo survey monitor.
Develop post-launch marketing strategy
We often see cases where a company has set up start-up and daily order fulfillment operations, but has not developed a marketing strategy.

Especially when starting a cross-border e-commerce, your product or brand often has less recognition than it does in Japan. It is not too much to say that just launching a site is like "wandering alone on a raft in the great Pacific Ocean.

So, plan your marketing strategy and prepare your budget while building your site.
SEO
Social media strategy (account management and advertising)
Content marketing
Referral campaigns from those who might be interested
Other campaigns
These include
To help with the above, you can try social listening by looking at various Social mediapotential customers who might like your products and actually reading their posts to see "what points they like" and "what kind of people they are".
There are ways to do this using tools, but we recommend that you see for yourself first, so that you can experience raw consumer insights.
At the end
That is all. The above are things that tend to get put off because there is often a lot of coordination with various parties and the TODO is not always clear.
If you have any questions about how to do this, please contact us.
Achieve results with "minimum investment and effort."
Cross-Border EC one-stop for services.